What's happening?
Rhumba Wins Writers' Choice Award from Positive Feedback.com !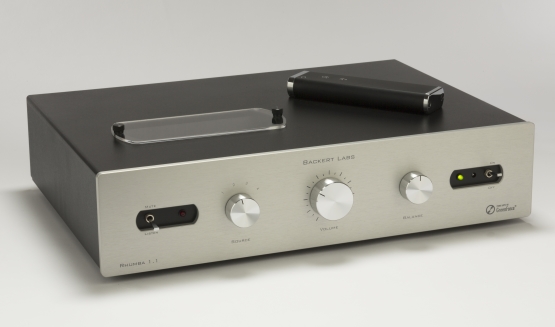 We are excited to announce that our Rhumba won this 2016 award from Positive Feedback.com!  Details:
"Introductory Retail: $2995
The most engaging piece of electronics I heard during the 2016 review period was the Backert Labs Rhumba 1.1 Line Stage. This little tube beauty achieves about 90% of the performance of its costlier brother, the Rhythm 1.1 reviewed in 2015, for less than half the price. Both line stages are standouts for their speed, dynamics, pace, and definition. Designer Bob Backert is brilliant and his preamps sport numerous innovative design features. The Rhumba is the perfect line stage for those who favor small scale music, like jazz, vocalists, small ensembles and so on, but it's no slouch on the big stuff either. Tonally true without the exaggerated warmth of some other tube line stage designs. The Rhumba has both single-ended and balanced inputs and outputs whereas the more expensive Rhythm is single-ended only. [Our new Rhythm 1.2 now has XLR input/output. -Backert Labs] The tubes are accessible through a removable Plexiglas window on the top of the unit for easy tube rolling although I didn't bother as it sounded so good with the stock tubes. I did discover some improvements by adding a high-end power cord. By all means if you have the chance to audition the Rhumba 1.1 you should do so. I predict you will like what you hear."
-Positive Feedback.com
New Rhumba Extreme:
"Best of the best" output capacitors.
Our famous auto-bias circuit from the Rhythm 1.1, which no other company offers. Your preamp is perfectly biased for each tube you insert. Automatically.
IEC inlet by Furutech. Gold-plated.
Upgraded polypropylene capacitors throughout the power supply.
One more cool surprise that we'll tell you more about soon.
$4,995.
Incredible reviews:
The Rhythm 1.1 ($7,500), reviewed in Part Time Audiophile – According to reviewer Scot Hull: "Freakin' awesome!" (click here)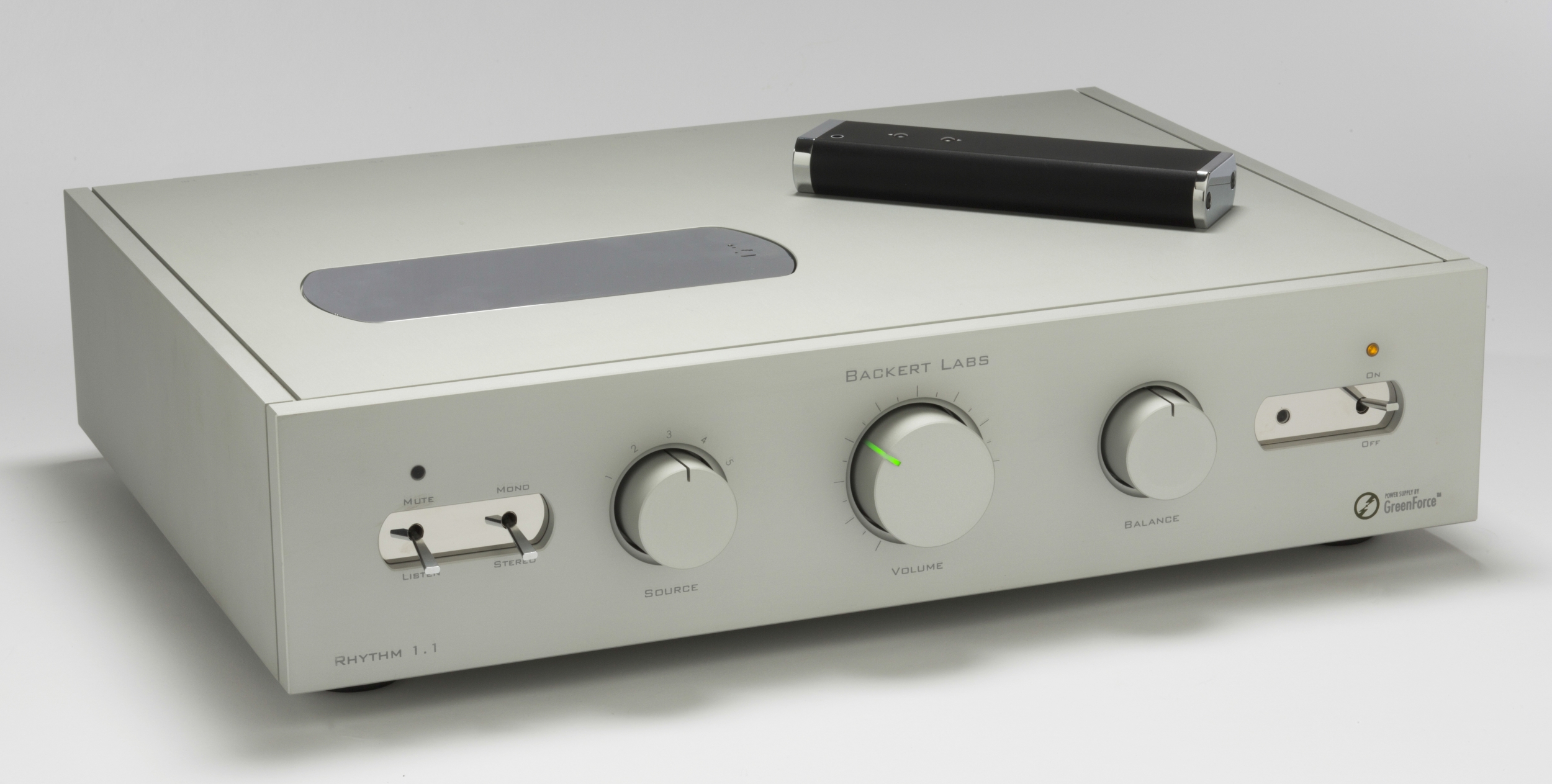 The Rhumba 1.1 ($2,995):
… reviewed in Home Theater Review – "totally devoid of grain, creating a beautiful density of color with a silky-smooth liquidity… a sonic clone of the wonderful reference Rhythm 1.1…" (click here)
… and reviewed in Positive Feedback – "sounds like real music … immediately drew you in with its sense of aliveness, openness, detail, and smoothness … please try it!" (click here)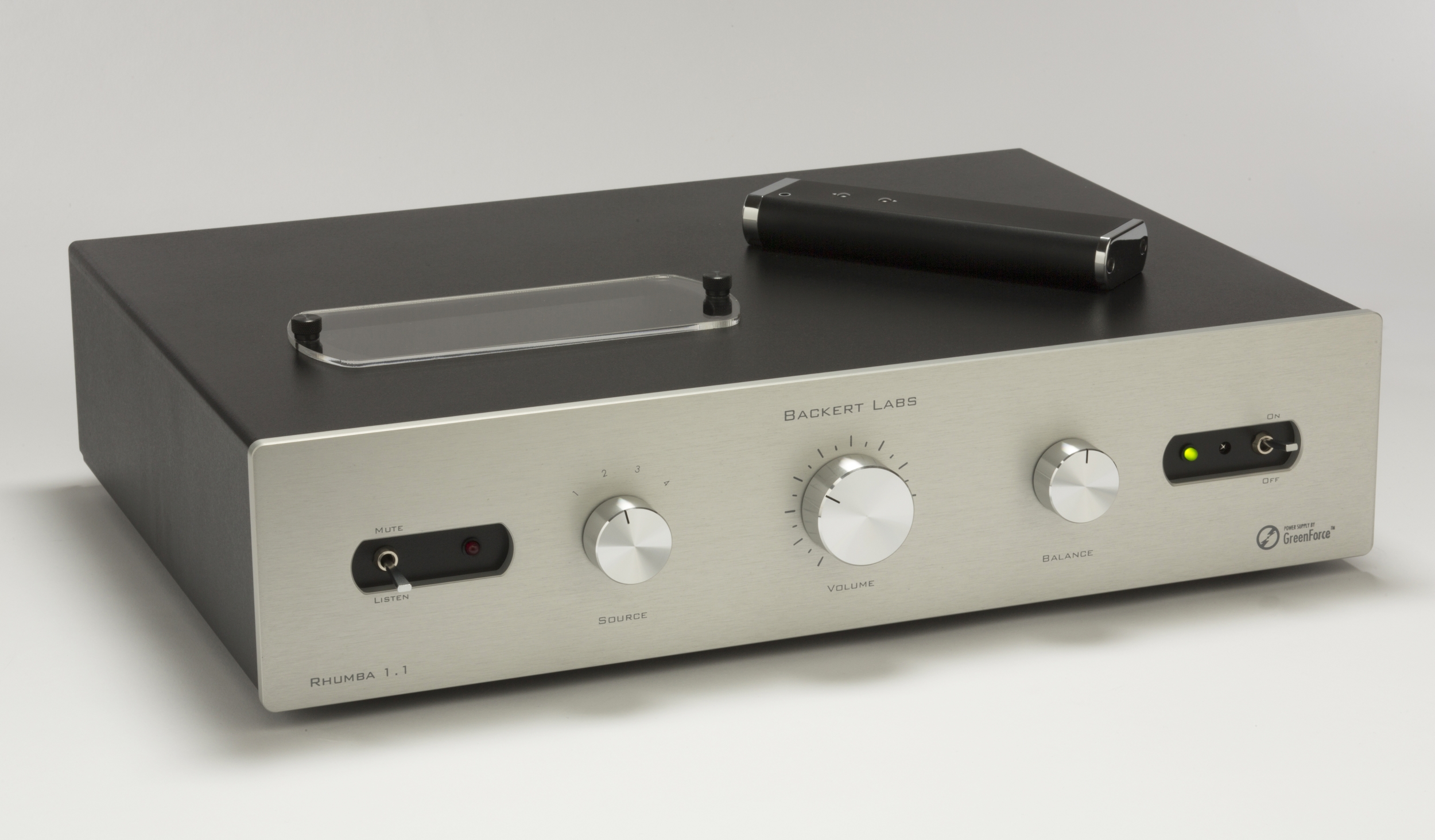 Tickling the Ivories
Our president Andy Tebbe getting into the groove on our Facebook page, with a tune he put together and played:
See what everybody's saying in the Press Room.