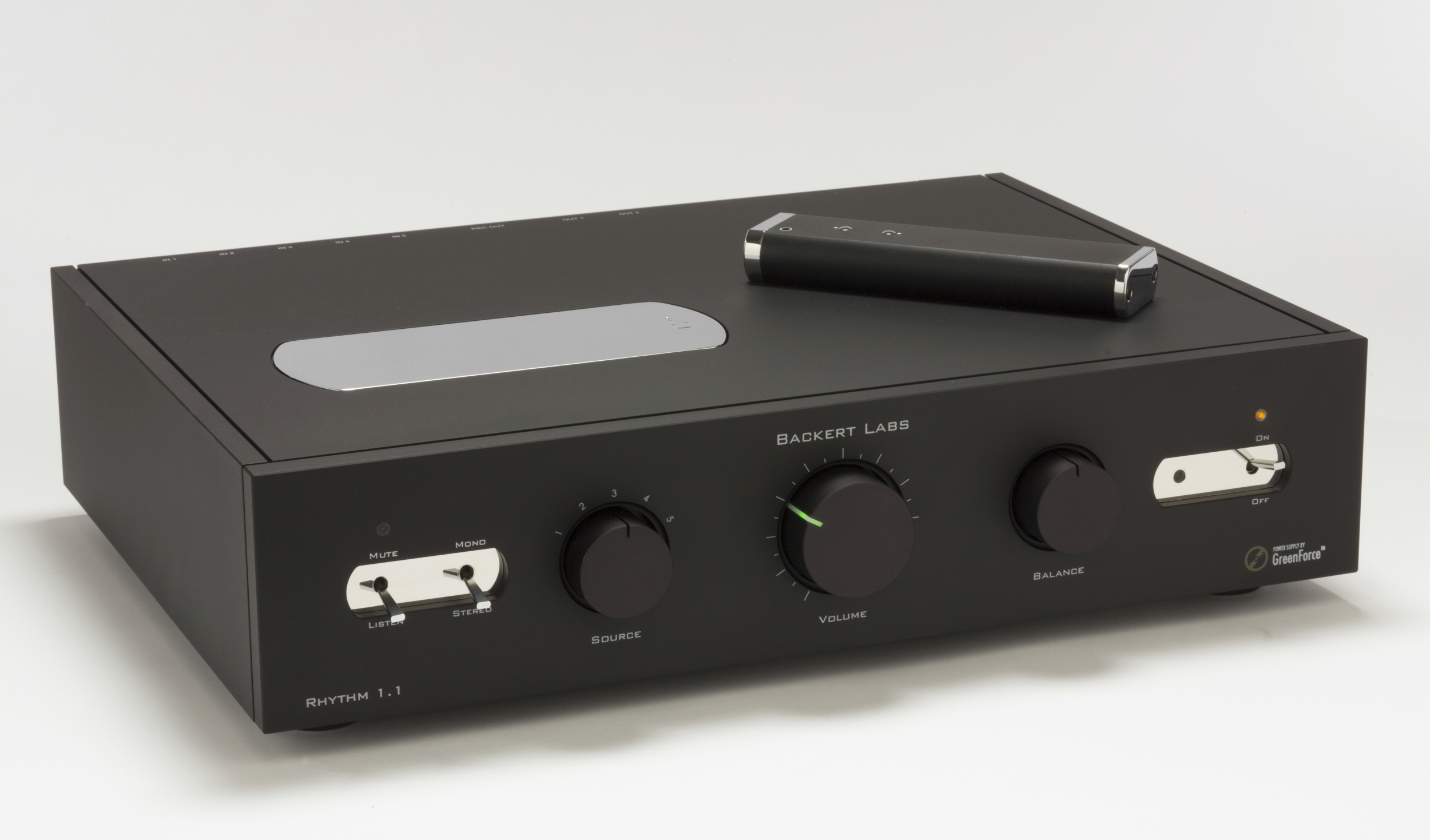 In addition to its rather impressive specifications, the Rhythm 1.1 preamplifier has several unique technical features.
Audio "Firsts" In the Rhythm 1.1:
The first power supply that can use all V-Caps capacitors.  GreenForce™, patented by Bob Backert.  Read more.
The first active preamplifier with no aluminum electrolytic capacitors inside.  Better sound, and better for the environment.  Read more.
The first preamplifier that adjusts tube bias automatically and continuously.  Read more.
Other premium features:
Read about our proprietary gain stage – JB Gold, the circuit that amplifies your music.