Backert's Rhumba 1.1 Preamp: In Pursuit of the Rhythm
New model rivals their flagship Rhythm 1.1 at less than half the price

WILMINGTON, DE, Jul. 30, 2015 – Backert Labs (www.BackertLabs.com), the preamp specialists, today announced the introduction of their latest linestage preamplifier, the Rhumba 1.1. It is available direct from Backert Labs at an introductory price of $2,995, and can also be purchased through The Cable Company online, and at Quest For Sound in Bensalem, PA.
See reviewer Terry London's raving preview of the Rhumba 1.1 here including his stunning conclusion, "might be the best deal in high-end gear of the 21st century" — wow.
His full writeup in Home Theater Review is found here.
Like the $7,500 Rhythm 1.1, the new Rhumba features a convenient tube access door, which allows easy tube changes without tools. The new unit also features the company's patented GreenForceTM power supply. Other features carried over from the Rhythm 1.1 include the luxurious remote volume control, mute function, balance control, REC OUT jacks, toroidal transformer and IEC inlet to allow users to experiment with power cords.
The new model has 9dB of gain (we can adjust this to suit your specific system) and is single-ended. Built in the U.S., its silver face plate and black chassis are machined for Backert Labs in Pennsylvania.
The Sound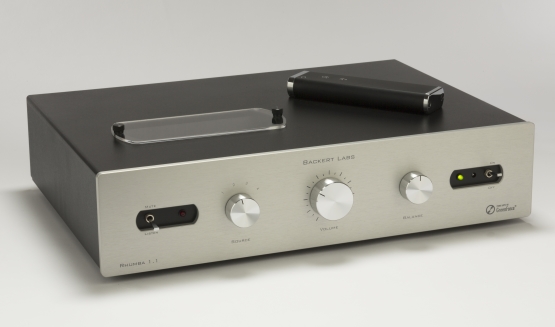 The new model sounds remarkably similar to the company's flagship. "Although it is less than half the price of the Rhythm 1.1, we were able to bring the fun factor of the new model extremely close to the Rhythm 1.1," said company president Andy Tebbe. "So things like rhythm, dynamics, emotional impact – in these areas, you have to listen pretty carefully to hear a difference."
These sonic characteristics form part of the company's mission. Mr. Backert noted, "When you enter a club or restaurant, it's usually easy to tell whether the music is live, or being played on a stereo. The mission I set was to make it impossible to tell the difference. To do that, we focus on the accuracy of two things:  dynamics, and timing. Several of our technical innovations have brought out audible improvements in these areas. As a result, I believe we have made significant progress toward the goal of reproducing truly live sound."
The Power Supply
One part of the Rhumba that improves timing and dynamic accuracy is the power supply.  Patented by Mr. Backert, GreenForce™ is the first completely new kind of power supply since switching supplies were invented in the 1950s.  "GreenForce allows the power supply to use far higher quality capacitors, yet still at a reasonable price point for listeners. Our Rhythm 1.1 uses an exotic capacitor that is literally unheard of in a power supply, and our new model uses polypropylene caps, still way ahead of most manufacturers," said Mr. Tebbe.
"The way it works is also key," said Mr. Backert.  "It's very different, because it actively pushes power into the amplifying circuit, instead of passively bleeding out power as the circuit demands it.  That 'push' makes GreenForce more nimble in responding to power demands from musical recordings.  This improves the accuracy of rhythm and dynamics."
GreenForce gets its green "cred" by shunning typical power supply parts (electrolytic capacitors) that contain environmentally unfriendly chemicals, instead using environmentally neutral "film" capacitors.
New Features
The Rhumba 1.1 has a few things that are not found on the Rhythm 1.1, including:
XLR input and output, in addition to 3 RCA inputs and 2 RCA outputs
Home theater bypass
Transparent tube cover, to enhance late-night listening sessions
Built in the U.S.
Like the Rhythm 1.1, the new model is designed by veteran circuit designer Bob Backert, and assembled in the U.S. under the close supervision of his son, Chief Operations Officer Gary Backert.
Tubes
Two 12au7 tubes are utilized for the gain stage, accessible by a convenient transparent access door that highlights the warm glow of the tubes through the top panel. The Rhumba comes with JJ Electronics tubes.
Gain Stage – "Dynamic Linearity" Circuit
As in the Rhythm 1.1, the gain stage features a unique tube support circuit that allows more accurate dynamics, lower distortion and low output impedance. These benefits are achieved without resorting to common tools that Mr. Backert feels are detrimental to sonic accuracy, such as negative feedback and cathode followers.
Buy It, and If You Want, Return It (But We Doubt You Will)

To purchase the new Backert Labs Rhumba 1.1 preamp, simply call the company at (302) 723-7549.  If you are not satisfied for any reason within 30 days, return it to Backert Labs for a full refund.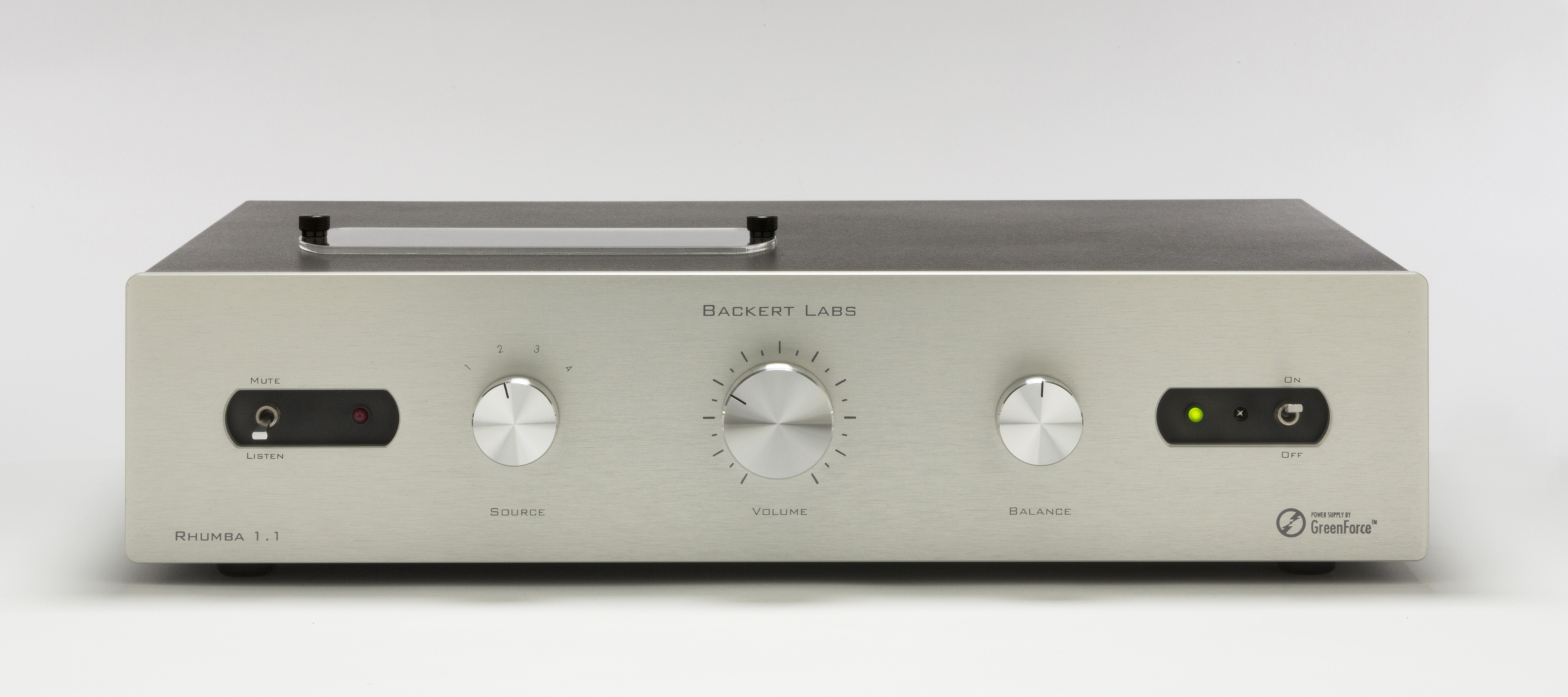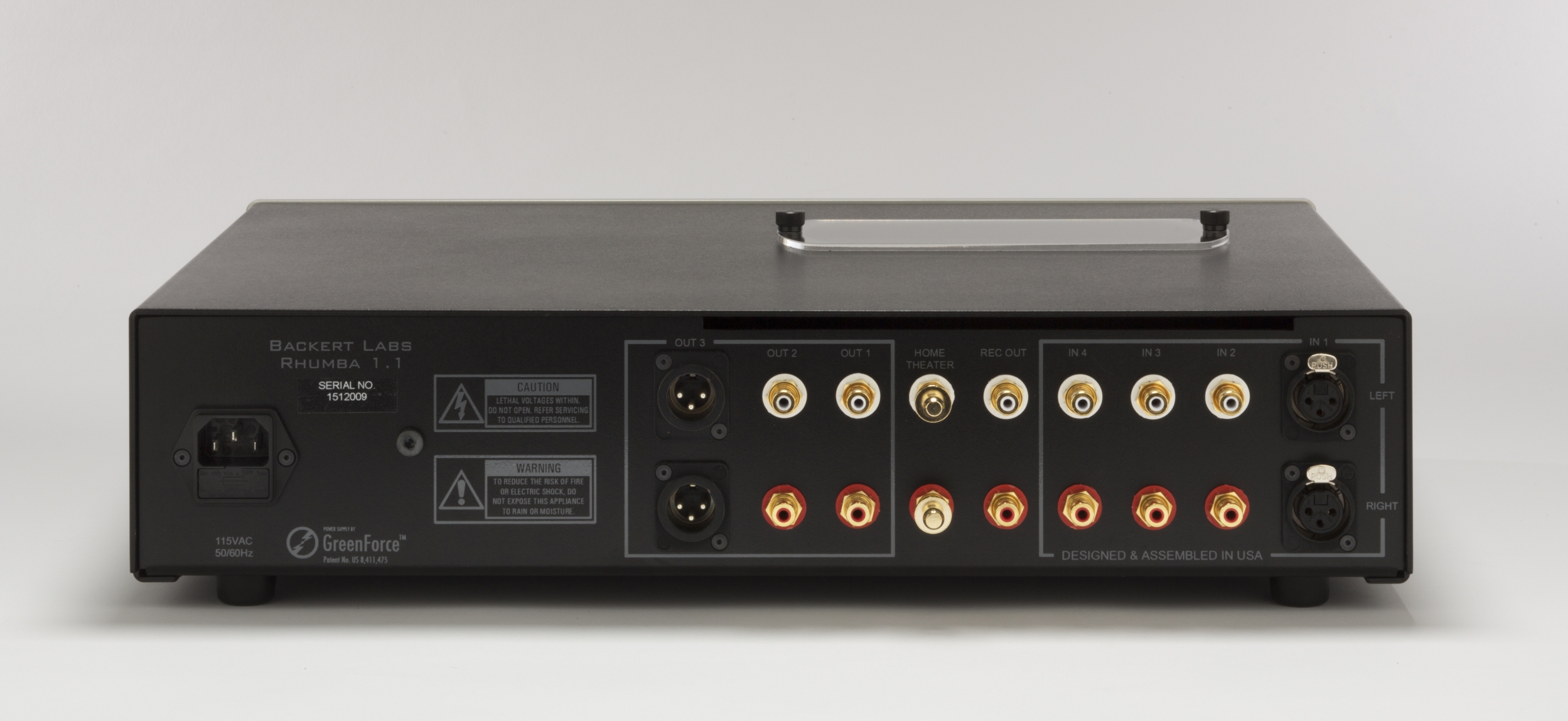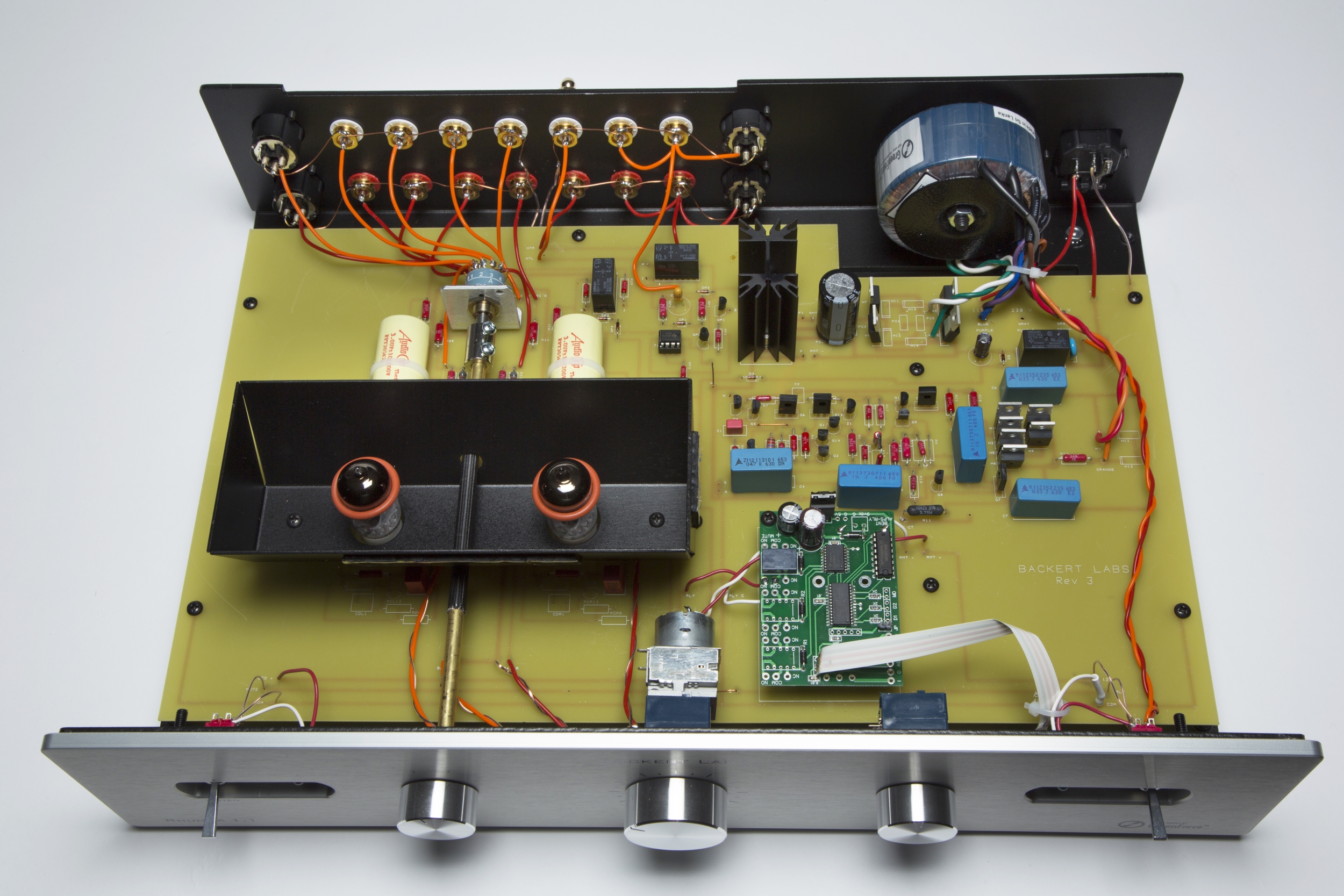 A view of the tube compartment, without the clear acrylic cover…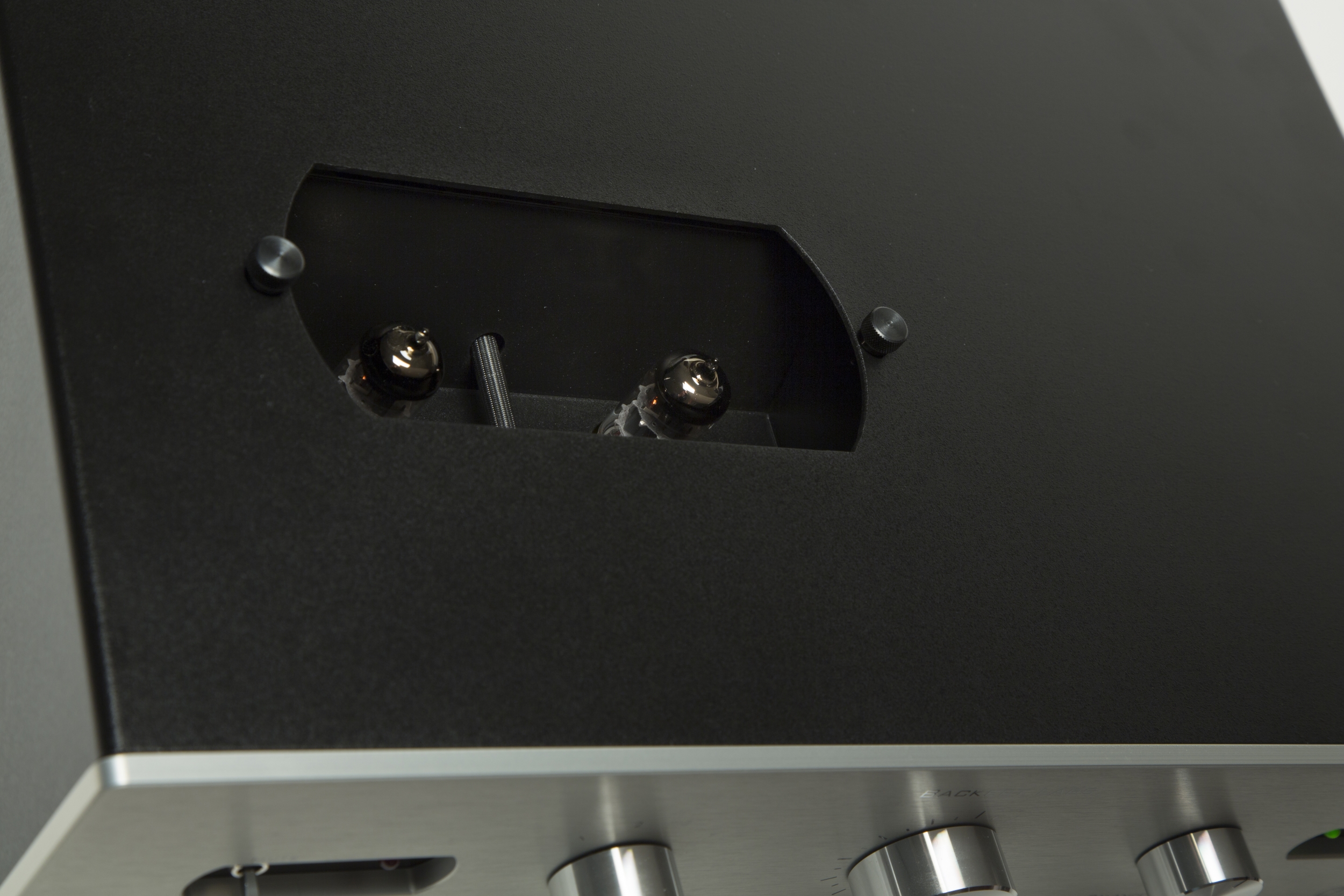 The new all-black Rhumba 1.1 is an additional $100:

CONTACT: Andy Tebbe, Backert Labs, (302) 723-7549 –  info@backertlabs.com