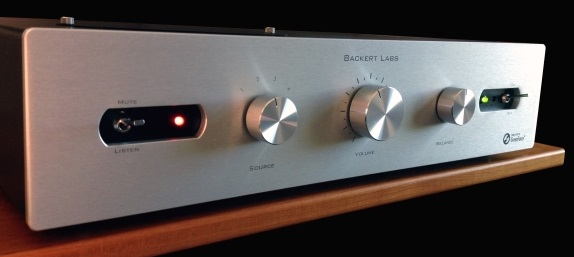 The Rhythm 1.1 (above) comes in silver or black, and sells for $7,500.  Other color options can be arranged at additional cost.
The Rhumba 1.1 (at  right) comes with silver front plate and black body, and sells for an introductory price of $2,995.  A black front plate can be had for an extra $100. The new Rhumba Extreme is $4,500.
If for any reason you are not satisfied, you may return your preamp to us within 14 days of receiving it, for a full refund of the purchase price. However, we are fairly confident that you won't be needing to.
To purchase, call or e-mail us at:
1.302.723.7549
info @ BackertLabs.com
We are happy to answer any questions that you may have.